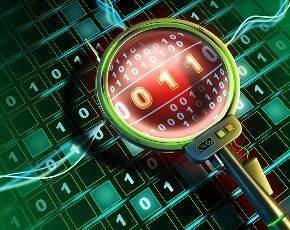 Spotting unusual network traffic, like large amounts of encrypted data headed to suspicious domains, is key to better banking botnet detection.

MORE HIGHLIGHTS

More than a third of financial sector organisations say they have been victims of cyber crime, compared with only 17% in other industries

A report from NSS Labs details the latest updates to financial malware, with criminal crews focused on hiding communications, localization.

The Minneapolis-based retailer said a massive data breach, one of the largest in retail history, occurred over the holiday shopping period.

Explore 6 informative video lessons on antimalware and secure web gateways.
Email Alerts
Register now to receive SearchFinancialSecurity.com-related news, tips and more, delivered to your inbox.
By submitting you agree to receive email from TechTarget and its partners. If you reside outside of the United States, you consent to having your personal data transferred to and processed in the United States.
Privacy
Special Coverage
This compilation of content featuring software security expert Gary McGraw covers every aspect of secure software development, from training to coding to post-launch analysis.
Essential Guide

It's tough to get reliable security data. This Security School explains how to use security analytics to safeguard your network system's health.

ISM: April 2014

Explore new mobile threats and steps to help professionals hone their mobile strategy and empower the mobile workforce without compromising security.
Regulatory Reality with David Schneier
I had an interesting phone call recently with someone in a CISO-type position.  They were looking for a consultant to help them keep a seat warm working with information security risk assessments and were hoping to find a resource with practical experience using the NIST 800-53 standard.  It was the second...

More blog posts
DON'T MISS

Preparing for the CISSP exam? This practice test will offer you a preview of 20 questions pulled straight from previous exams in an effort to give you a sneak peek of what the certification exam entails.

Access today

COMPLIMENTARY FOR MEMBERS

In this comprehensive SIEM classroom, you have access to three expert resources detailing the benefits of SIEM, including practical steps you can take today to get the most out of the technology.

 

View now!