CISP-PCI (Cardholder Information Security Program - Payment Card Industry Data Security Standard)
CISP (Cardholder Information Security Program) and PCI (Payment Card Industry Data Security Standard) are specifications developed and used by credit card companies for the purpose of ensuring and enhancing the privacy and security of financial data... (Continued)
CISP (Cardholder Information Security Program) and PCI (Payment Card Industry Data Security Standard) are specifications developed and used by credit card companies for the purpose of ensuring and enhancing the privacy and security of financial data.
Network Security Visibility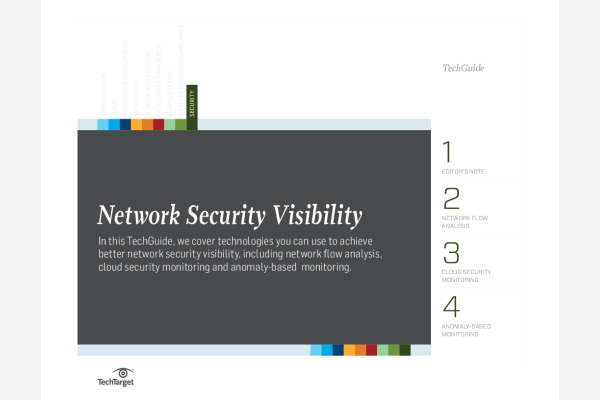 Ensuring comprehensive network security visibility is no easy task. Uncover expert tips on how to improve network security visibility with network flow analysis tools, cloud security monitoring solutions, and anomaly-based monitoring technology.
By submitting your personal information, you agree to receive emails regarding relevant products and special offers from TechTarget and its partners. You also agree that your personal information may be transferred and processed in the United States, and that you have read and agree to the Terms of Use and the Privacy Policy.

CISP was authored by Visa USA and mandated in 2001. The requirements of CISP apply to all enterprises that handle Visa cardholder information and payment channels, including:
Brick-and-mortar transactions
Mail-order transactions
Telephone transactions
Online transactions
PCI, mandated under CISP in 2004 and co-developed by Visa USA and MasterCard, defines an expanded set of requirements for the protection of credit-card information, including encryption, access control, physical security and operational audits. This standard requires that public networks and Web sites be tested frequently and regularly for compliance by a certified auditor.
Continue Reading About CISP-PCI (Cardholder Information Security Program - Payment Card Industry Data Security Standard)