CTCI (Computer-to-computer interface)
Computer-to-computer interface (CTCI) is a digital communications protocol that allows customers of the NASDAQ (National Association of Securities Dealers Automated Quotations) to conduct business in the options market... (Continued)
CTCI (Computer-to-computer interface) is a digital communications protocol that allows customers of the NASDAQ (National Association of Securities Dealers Automated Quotations) to conduct business in the options market. CTCI is based on the same technology as the Common Message Switch (CMS) gateway, the standard interface used among stock and options traders.
Network Security Visibility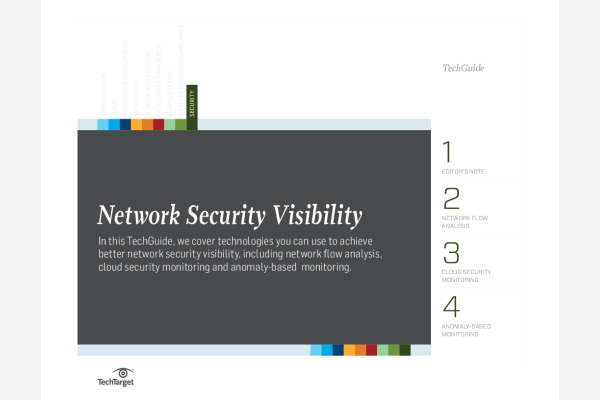 Ensuring comprehensive network security visibility is no easy task. Uncover expert tips on how to improve network security visibility with network flow analysis tools, cloud security monitoring solutions, and anomaly-based monitoring technology.
By submitting your personal information, you agree to receive emails regarding relevant products and special offers from TechTarget and its partners. You also agree that your personal information may be transferred and processed in the United States, and that you have read and agree to the Terms of Use and the Privacy Policy.

The CTCI protocol facilitates order entry, confirmation, modification, cancellation and rejection. Trade reporting messages include order status reports, execution reports, updates and corrections. When CTCI is implemented, it is not necessary for the subscriber to use a NASDAQ workstation. CTCI supports IBM WebSphere message queue middleware to facilitate enterprise application integration (EAI), which allows the use of diverse architectures and operating systems in the trading environment.
Continue Reading About CTCI (Computer-to-computer interface)