DROP (delivery of real-time execution information protocol)
DROP (delivery of real-time execution information protocol) is a feature of various NASDAQ (National Association of Securities Dealers Automated Quotations) protocols that allows a subscriber to continuously view vital information about trades including the date and time, the participants (by symbol or icon), order identification data, condensed descriptions, the exchange prices and relevant commissions... (Continued)
Looking for something else?
DROP (delivery of real-time execution information protocol) is a feature of various NASDAQ (National Association of Securities Dealers Automated Quotations) protocols that allows a subscriber to continuously view vital information about trades including the date and time, the participants (by symbol or icon), order identification data, condensed descriptions, the exchange prices and relevant commissions. DROP is a feature of the ITCH, OTTO, RASHport and OUCH protocols.
Download: IT Acronyms - A Quick Reference Guide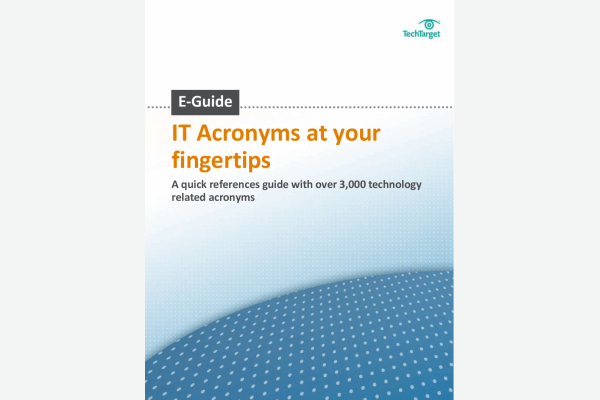 Download this free quick reference guide with over 3,000 IT acronyms; including a special section of the top 15 acronyms you need to know today.
By submitting your personal information, you agree to receive emails regarding relevant products and special offers from TechTarget and its partners. You also agree that your personal information may be transferred and processed in the United States, and that you have read and agree to the Terms of Use and the Privacy Policy.

DROP facilitates the ease and effectiveness with which NASDAQ customers conduct business in the options market. Protocols that incorporate DROP help subscribers to monitor, place, execute or cancel orders. OUCH and similar protocols allow subscribers to integrate NASDAQ into proprietary networks. In this context, the term real-time refers to the ability of a computer or system to keep track of some external process such as weather parameters, election returns or stock market activity on a moment-to-moment basis.
Glossary
'DROP (delivery of real-time execution information protocol)' is part of the:
View All Definitions