Definition
Dodd-Frank Act
The Dodd-Frank Act (fully known as the Dodd-Frank Wall Street Reform and Consumer Protection Act) is a United States federal law that places regulation of the financial industry in the hands of the government. The legislation, enacted in July 2010, aims to prevent another significant financial crisis by creating new financial regulatory processes that enforce transparency and accountability while implementing rules for consumer protection.

Download this free guide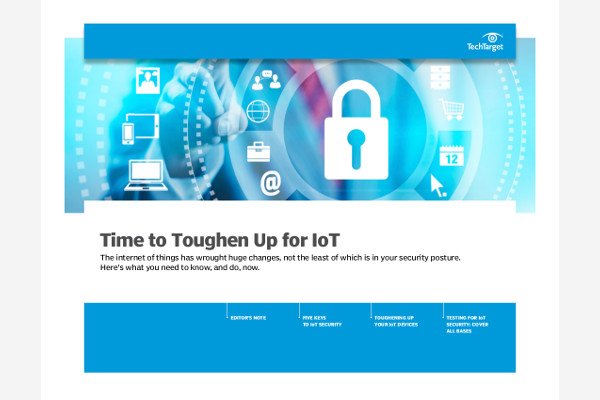 Download: IoT Security Best Practices
For many, security tops the list of IoT challenges. Our new handbook is filled with best practices for IoT security, looking at raising awareness of potential security threats wrought by IoT, how to test your defenses in the IoT era, and more.
Because the "Great Recession" of the late 2000s was due in part to low regulation and high reliance on large banks, one of the main goals of the Dodd-Frank Act is to reduce federal dependence on the banks by subjecting them to more stringent regulation and breaking up any companies that are "too big to fail." The Act created the Financial Stability Oversight Council (FSOC) to address persistent issues affecting the financial industry and prevent another recession. Banks are now required to have "funeral plans" for a swift and orderly shutdown in the event that the company goes under. By keeping the banking system under a closer watch, the Act seeks to eliminate the need for future taxpayer-funded bailouts.
The legislation also created the Consumer Financial Protection Bureau (CFPB) to protect consumers from large, unregulated banks. The CFPB consolidated the consumer protection responsibilities of a number of existing bureaus, including the Department of Housing and Urban Development, the National Credit Union Administration and the Federal Trade Commission. The CFPB works with regulators in large banks to stop business practices, such as risky lending, that ultimately hurt consumers. In addition to regulatory controls, the CFPB provides consumers with access to truthful information about mortgages and credit scores along with a 24-hour, toll-free consumer hotline to report issues with financial services.
Since 2010, the Securities and Exchange Commission has adopted 65 provisions of the Dodd-Frank legislation and is still undergoing discussion for proposed rules within the Act. Among the anticipated rules is Section 956, a provision for protecting financial institutions from loss caused by excessive executive compensation, benefits and fees.
To both ensure cooperation by financial insiders and fight corruption in the financial industry, the Dodd-Frank Act contains a whistleblowing provision to encourage those with original information about security violations to report them to the government. Whistleblowers receive a financial reward.
The Dodd-Frank Act follows a number of financial regulation bills passed by Congress to protect consumers, including the Sarbanes-Oxley Act in 2002 and the Gramm-Leach-Bliley Act in 1999.
Economist Ben Bernanke provides an overview of the Dodd-Frank Act.
Continue Reading About Dodd-Frank Act
Dig Deeper on Auditing, testing and assessment for financial services compliance