FACTA (Fair and Accurate Credit Transactions Act)
FACTA (Fair and Accurate Credit Transactions Act) is an amendment to FCRA (Fair Credit Reporting Act ) that was added, primarily, to protect consumers from identity theft... (Continued)
FACTA (Fair and Accurate Credit Transactions Act) is an amendment to FCRA (Fair Credit Reporting Act ) that was added, primarily, to protect consumers from identity theft. The Act stipulates requirements for information privacy, accuracy and disposal and limits the ways consumer information can be shared.
Network Security Visibility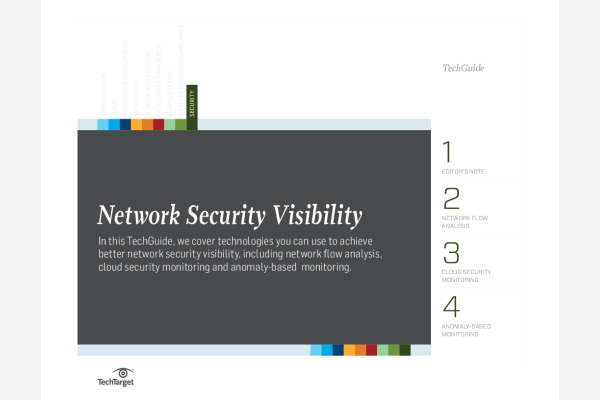 Ensuring comprehensive network security visibility is no easy task. Uncover expert tips on how to improve network security visibility with network flow analysis tools, cloud security monitoring solutions, and anomaly-based monitoring technology.
By submitting your personal information, you agree to receive emails regarding relevant products and special offers from TechTarget and its partners. You also agree that your personal information may be transferred and processed in the United States, and that you have read and agree to the Terms of Use and the Privacy Policy.

Here are a few of the more prominent details of FACTA:
The three major credit reporting agencies are required to provide consumers' credit reports to the consumer, without charge.
Consumers can place an alert message on their files if they suspect they have been victims of fraud.
Systems that print payment card receipts must employ PAN truncation (personal account number truncation) so that the consumer's full account number is not viewable on the slip.
Continue Reading About FACTA (Fair and Accurate Credit Transactions Act)