FCRA (Fair Credit Reporting Act)
FCRA (Fair Credit Reporting Act) is a United States Law that regulates how consumer credit information is collected, used and shared... (Continued)
Looking for something else?
FCRA (Fair Credit Reporting Act) is a United States Law that regulates how consumer credit information is collected, used and shared. The Act specifies separate responsibilities for credit reporting agencies (CRAs) and the businesses -- typically creditors -- that furnish them with information used to create consumer credit reports. An amendment to FCRA, FACTA (Fair and Accurate Credit Transaction Act) was created, primarily, to protect consumers from identity theft.
Download: IT Acronyms - A Quick Reference Guide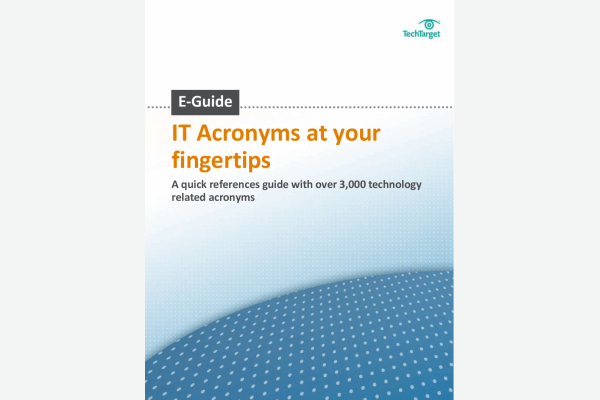 Download this free quick reference guide with over 3,000 IT acronyms; including a special section of the top 15 acronyms you need to know today.
By submitting your personal information, you agree to receive emails regarding relevant products and special offers from TechTarget and its partners. You also agree that your personal information may be transferred and processed in the United States, and that you have read and agree to the Terms of Use and the Privacy Policy.

FCRA and FDCPA (Fair Debt Collection Practices Act) are the main laws regulating consumer credit rights in the U.S.
Continue Reading About FCRA (Fair Credit Reporting Act)