Definition
Financial Crimes Enforcement Network (FinCEN)
Financial Crimes Enforcement Network (FinCEN) is a bureau of the United States Department of the Treasury dedicated to safeguarding financial systems from abuse. FinCEN was established in 1990 to promote transparency in the U.S. and international financial systems. In 1994, FinCEN's responsibilities were broadened to include facilitation of the Bank Secrecy Act (BSA) of 1970 – the country's most comprehensive anti-money laundering (AML) legislation.

Download this free guide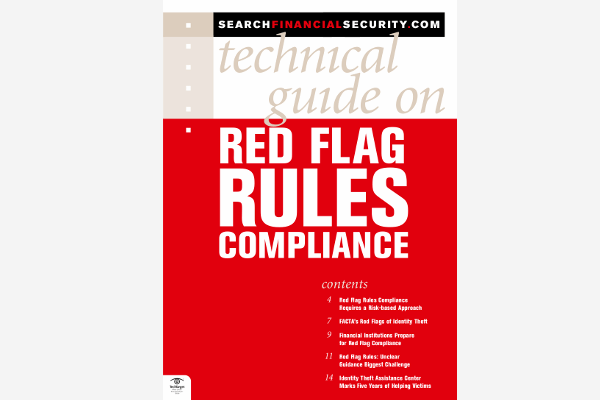 Download Now And Mitigate Identity Theft with Red Flag Rules
Financial services organizations must comply with Red Flag Rules – or face heavy penalties. Our experts offer free advice on: a risk-based approach to compliance, specific examples of red flags, guidance clarification, and what industry organizations are doing to help victims.
By submitting your personal information, you agree that TechTarget and its partners may contact you regarding relevant content, products and special offers.
You also agree that your personal information may be transferred and processed in the United States, and that you have read and agree to the Terms of Use and the Privacy Policy.

Under the regulations of the BSA, FinCEN requires financial institutions to record and report suspicious activity that might signify money laundering and fraud. FinCEN also acts as an intelligence liaison for law enforcement by coordinating information reported under the BSA with information from a variety of other public and governmental sources. Reports filed with FinCEN must follow the Suspicious Activity Report (SAR) format.
Continue Reading About Financial Crimes Enforcement Network (FinCEN)
Dig Deeper on Bank Secrecy Act compliance and anti-money laundering training