SOX Section 404 (Sarbanes-Oxley Act Section 404)
SOX Section 404 (Sarbanes-Oxley Act Section 404) mandates that all publicly-traded companies must establish internal controls and procedures for financial reporting... (Continued)
Looking for something else?
SOX Section 404 (Sarbanes-Oxley Act Section 404) mandates that all publicly-traded companies must establish internal controls and procedures for financial reporting and must document, test and maintain those controls and procedures to ensure their effectiveness. The purpose of SOX is to reduce the possibilities of corporate fraud by increasing the stringency of procedures and requirements for financial reporting.
Download: IT Acronyms - A Quick Reference Guide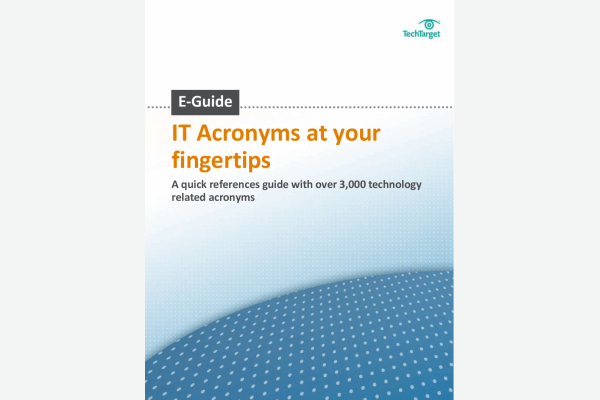 Download this free quick reference guide with over 3,000 IT acronyms; including a special section of the top 15 acronyms you need to know today.
By submitting your personal information, you agree to receive emails regarding relevant products and special offers from TechTarget and its partners. You also agree that your personal information may be transferred and processed in the United States, and that you have read and agree to the Terms of Use and the Privacy Policy.

Continue Reading About SOX Section 404 (Sarbanes-Oxley Act Section 404)