News
Stay informed about the latest enterprise technology news and product updates.
Belarusian creator of phone call fraud business indicted
Suspect allegedly operated online business that helped identity thieves carry out fraud schemes.
A Belarusian national was indicted on charges of operating an online business that allegedly conducted phone call fraud to help identity thieves use stolen financial information, federal authorities in New York announced Monday.

Download this free guide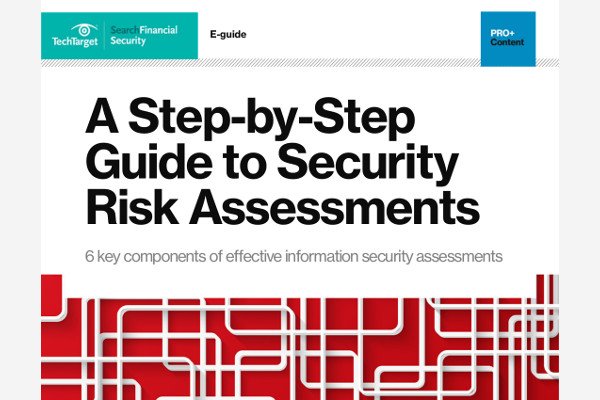 6 Steps for Effective Information Security Assessments
Assess your organization's security risks with this checklist. Expert Kevin Beaver explains the 6 key components of the process.
By submitting your personal information, you agree that TechTarget and its partners may contact you regarding relevant content, products and special offers.
You also agree that your personal information may be transferred and processed in the United States, and that you have read and agree to the Terms of Use and the Privacy Policy.
In 2007, Dmitry M. Naskovets allegedly created and operated CallService.biz with Sergey Semashko, who faces charges by Belarusian authorities. The website provided phone call fraud services and helped more than 2,000 identity thieves with more than 5,000 fraud scams, authorities said.
The operation was designed to defeat the telephone verification financial institutions use to authenticate bank account transfers, withdrawals, and other activity, law enforcement officials said. For a fee, Naskovets and Semashko provided English- and German-speaking men and women to criminals who had stolen account and other personal information. The callers posed as authorized account holders and called banks and other businesses to confirm unauthorized withdrawals, change addresses on an account, or conduct other fraudulent activity on behalf of the website's clients.
The website, which was hosted on a computer in Lithuania, advertised its services on other websites used by identity thieves like CardingWorld.cc and boasted that it had conducted over 5,400 confirmation calls to banks, authorities said.
At the request of the U.S., Naskovets was provisionally arrested by Czech law enforcement officials on April 15. Belarusian police arrested Semashko the same day and Lithuanian law enforcement seized computers that hosted CallService.biz as well as CardingWorld.cc.
Naskovets was indicted on charges of conspiracy to commit wire fraud, conspiracy to commit credit card fraud, and aggravated identity theft. He faces a maximum sentence of 39 years and six months in prison if convicted on all three counts.
"As alleged, Dmitry Naskovets's website was essentially an online bazaar for dangerous identity thieves. His website was especially dangerous because it allegedly was specifically designed to bypass the usual security measures that bank and business customers have come to rely on," U.S. Attorney Preet Bharara said in a prepared statement. "Today, we have shut down that business and protected untold thousands of potential victims of identity theft."
Earlier this year, researchers at RSA, the security division of EMC, reported the emergence of highly organized phone fraud services that provide professional callers to help criminals carry out their schemes.
Dig Deeper on Emerging security threats and attacks